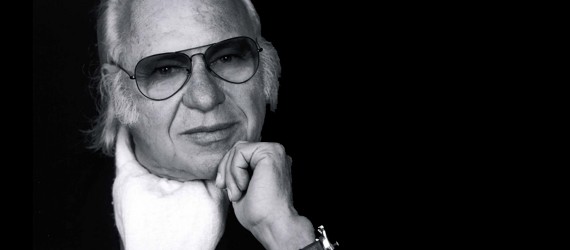 Carl Pruscha, born in Innsbruck – Austria, on June 10. 1936. Childhood years during the war in the safety of a remote farmhouse in the Tyrolean Mountains. From 1946 to 1955 he attended secondary school in Innsbruck and studies of architecture at the Academy of Fine Arts – Vienna (Prof. Lois Welzenbacher and Prof. Roland Rainer). Postgraduate studies for urban Design at the GSD – Harvard University (Prof. Jose Luis Sert and Fumihiko Maki). First practical experience in New York City (offices of  Paul Lester Wiener and Wallace Harrison). In 1964 United Nations appointment as physical planning expert with duty of advisor to the Government of Nepal. First activities in the field of regional planning, working together with at team of economic and social planners on behalf of the National Planning Commission. 1967 established a Department for Housing and Physical planning and compiled a Physical Development Plan for the region of the capital – the Kathmandu valley. (publication: Calcutta 1969). Preparation of an inventory of the rich cultural heritage as a basin for the Kathmandu Valley to become a UNESCO – world heritage site.
During these years, Pruscha ran a small architecture studio in Kathmandu which designed and constructed exemplary building projects such as the CEDA building at the Tribhuvan University for the Ford Foundation or the Taragaon hostel for a Nepalese women's organization. Several residential buildings were also constructed, in which Pruscha sought to transform basic construction and material elements of its vernacular architecture into contemporary architectural idiom.
During the production of the two comprehensive volumes of "The Kathmandu Valley – Protection of the Cultural Heritage and the Physical Environment" in Vienna (published by Anton Schroll in 1975), he prepared his dissertation at the Technical University – Graz for the doctorate in technical sciences in the field of regional planning.
In 1976 he became full professor for planning and architectural research at the Academy of Fine Arts Vienna where he then taught for the next ten years. In 1988 the Collegium of the Academy elected him rector – a position he held until 2002 (he was re-elected every two years). His activities as rector were documented in a publication titled "Akademie in der Zeitenwende", which included a preface by Peter Sloterdijk (Vienna 2002). During his period as a rector and professor he also ran a small architectural studio in Vienna. Among the projects he and his team completed was the revitalization of a historical building such as the Kulissendepot designed by Gottfried Semper, which was transformed into a atelier house for the Academy of Fine Arts, and the two exemplary settlements at Biberhaufenweg in Aspern and at Traviatagasse in Inzersdorf. After 2002, new university laws were passed foreseeing future leadership for the university appointed by special supervisory boards –braking with the previous policy of a professor being elected rector as primus inter pares by the entire Collegium of the respective university.
Pruscha thus ended his rector tenure and accepted an invitation by the Getty Institute in Los Angeles as a visiting scholar. There he worked on a critical analysis of recent development in countries of still unveiling authentic architecture and environments. These thoughts were then compiled   in the book "Himalayan Vernacular" (published by Verlag Schlebrügge in 2004) drawing on his experiences there in his early years.
During his final years at the Academy he founded and headed a third design class – the Studio for Habitat, Environment and Conservation. This class was discontinued after he became professor emeritus. He then decided to continue his work at his own architectural studio. Together with his team, he has planned a number of architectural projects, several of which were realized for the "One World Foundation" in Sri Lanka. A larger school building was constructed following the destruction of the old campus by the tsunami. This construction was even presented as the Austrian contribution to the Architecture Biennale in Venice 2010. At the same time, his office also worked on research projects such as the Quadrangle Housing project and on the multi-disciplinary research project "Bhutan Habitat".
Family status
1960 – 1992 Married to Edda Velim, an academic restorer who died in 1992. Two daughters: Alexandra (born 1965) and Czeslavia (born 1969) (both born in Nepal)
2002 Married to artist Eva Schlegel. Lives in Vienna and has a summer residence in the northern part of Burgenland.
Collaborators
Studio Kathmandu - Judy Chang
- Vinod Vijas
- N.N. Kanade
Studio Vienna - Hubert Egger
- Mathias Mulitzer
- Walter Kräutler
- Andreas Pfusterer
- Michael Manigatterer
- Gert Vallant
- Anais Meon
- Valerie Messini
- Viki Sandor
Team Habitat - Franz Loranzi
- Julia Nuler
- Andreas Pfusterer
- Damijan Minowski
Studio Habana CPPN – arge Carl Pruscha & Peter Noever
Structural consultants - Zenon Zielinski
- Oskar Graf
- Wolfdrietrich Ziesel
- Klaus Bollinger
Homepage - Erika Artaker
- Anais Meon